February, 2006
Search Engine Strategies Conference - New York 2006 - Preview
February 24, 2006

As I get ready to attend my first Search Engine Strategies Conference next week at the New York Hilton in New York City, I'd like to list out some of the classes and talks I plan on sitting in on. I will be attending the Tuesday, February 28 agenda and will be sitting in on 4 sessions.
The first session I've chosen is "Pundits on Search". As described on the SESC website, this session will feature top names in the search engine optimization industry and include Matt Cutts and Jeremy Zawondy, from Google and Yahoo! respectively. In particular I look forward to hearing from Matt Cutts, whose blog is a quite popular read. Most people in the industry pay attention to what he has to say (he's a lead engineer at Google!) and I'm hoping to ...Read entire article
KeepMyGolfScore.com Winter 2006 Updates
February 22, 2006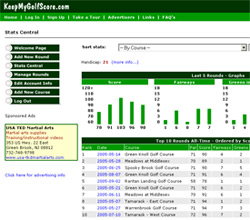 As stated in an earlier post, we have many planned updates for KeepMyGolfScore.com for the upcoming golf season. I say upcoming as we are in the northeast where, unfortunately, the golf season does not last the entire year. The programming/development updates are nearing completion and should be enough to entice new users to sign up, and make it more compelling for potential advertisers.
The new stats page, Stats Central, has been completed. This new page will contain more of the "lifetime" stats and best/worst stats overall for golfers. These stats used to be on the Welcome page, but with some other additions, the Welcome page is now displaying more current sta...Read entire article
Online Marketing Tips for New Websites
February 17, 2006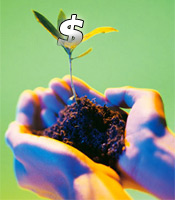 So you have a really great idea for a website. You've done some research, had some conversations, registered the domain name, and you're ready to go...now what?
Any new online venture needs to have online marketing as a main priority. Online marketing encompasses search engine optimization, press releases, link exchanging, and generally raising the awareness of your website.
Online marketing should be considered BEFORE the site is actually designed. I've seen far too many times where a website has already been designed and the site owners THEN consider online marketing. Supposing you've already researched the competition to find out if your site is even worthwhile, you're now ready to research the competition from a marketing stand-point. What kinds of keywords are the...Read entire article
February 12, 2006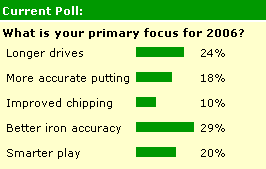 PHP makes it easy to store and retrieve data to a MySQL database. Statistics analysis is a pretty common application for PHP and MySQL. This involves storing some kind of data, retrieving that data, performing some kind of mathematical operation, and then displaying the results.
This is a common function for something like Microsoft Excel as well. Numbers are stored in a spreadsheet, and using Excel's built-in data analysis functions, it will automatically perform mathematical operations and present the data in the form of a graphical display. Excel even goes a step further and let's you select what kind of graphical display you would like the data presented in.
So how can you use PHP to present numbers and stats in a graphical display?
My solution is quite eas...Read entire article
February 08, 2006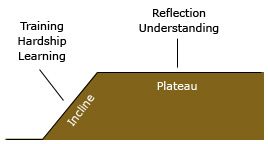 Tae kwon do training starts out as a very physical process. You learn new techniques, the basics of blocking, kicking, and punching, and must delve into the tough physical workouts. After progressing through the belt levels, and especially after finally achieving a black belt, one is left to start reflecting on the training and accomplishments that have accompanied one's tae kwon do training. I belive that tae kwon do training, much like many other "subjects" in life outside of tae kwon do training, can be related to a series of plateaus.
This theory isn't something I thought up on my own. Indeed from one of the first classes I took I was presented with the plateau theory and how it relates to tae kwon do. In simple terms, the inclines from one plateau to another can be seen a...Read entire article
Email Broadcast Tips and Techniques
February 02, 2006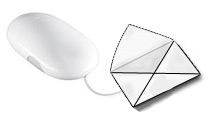 Email is not dead. Email is not dead as a marketing tool. In fact, email used as a marketing tool can be the cornerstone of any online marketing campaign. People may think that with the advent of spam blockers, whitelists, server blacklists, etc. that email is no longer a viable marketing option. I believe the opposite is true, email's value as a marketing tool is increasing.
While it's true that more people are aware of email spam, phishing, and email viruses, and many people may block unwanted mass emails automatically, this just ensures that when someone does sign up for your mass emails, they are very truly intersted. If you have your own opt-in list, or have a list of emails that are verified as being opt-in or even better, confirmed double opt-ins, you have a solid found...Read entire article
Online Marketers - The New Breed
February 01, 2006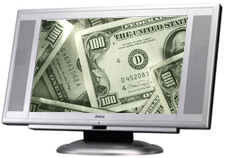 Anyone with a computer, an Internet connection, and a blog seems to be an expert online marketer nowadays. Perform a search for "online marketing" (with the quotes) on Google and you'll get almost 54,000,000 results!
I would venture to guess that a large majority of the online marketers out there today are part of the "get-rich-quick" group, offering to get every single page on your website ranked in the first position of Google for $25, guaranteed! After wading through these types of services/businesses you're left with a small percentage of people who pose as online marketing professionals. But who are they? Who do you go to if you want to get your website ranked higher on the search engines?
If you look at TV adertising, there are only so many stations and thus, onl...Read entire article