Successfull Marketing 101 - Content is King
March 06, 2006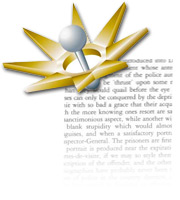 Let's face it, no one wants to invest any amount of time, no matter how minimal, on a website if it does not offer some type of compelling content. I'm not saying you have to give away secrets about the JFK assassination, but you should be offering something worthwhile to visitors on a continual basis. Even if your main goal is to sell a product or service, you will be missing the boat if you do not have content.
Unless someone knows about your website already and gets to it by typing the website address directly into their browser's address bar, they will undoubtedly have to come across your site by peforming a search at a search engine or clicking on a link provided on another website. After working for a marketing company for five years, I've come to realize that so many people and businesses, perhaps the majority of them, think that a five page website is going to bring in tons of traffic from the search engines. This notion is completely false.
Think about it. When someone performs a search at a search engine for a particular search phrase, the search engine is going to return results from websites that actually contain that phrase. This is the way (at a basic level) search engines work. Your site will most likely not appear in the results if someone searches for a term that is not contained someplace on your website. You could put a lot of effort, time, and money into pay-per-click campaigns to target specific keywords (and this is often a good tactic to go along with a good natural search optimization plan), but what happens when your budget runs out? Or if you don't have the time or resources to manage such an endeavor? And what about the natural web search results?
If you are looking to attract traffic to your website (and who isn't?) then you should be focused on producing and publishing quality content on an ongoing basis. Content that relates to your area of expertise or to your business offerings and that will be of interest to the type of audience you wish to attract. Consider this: the content and searchable text you have on your site is directly related to the number of search terms you will have the opportunity to rank for. Therefore, the number one ongoing goal of any online marketing plan should be to produce content. The more content you have, the more opportunities you have to be in the search engine results.
Moving forward content will become vital to anyone getting involved with RSS. By definition an RSS feed should be frequently updated (what's the use of having an RSS feed if you are not syndicating frequent content updates?) and having new content will fill the role. Content really is king and is vital to the visibility of any website.
Technorati Tags: marketing online marketing copywriting