The Dangers of Internet-Based Businesses
December 29, 2005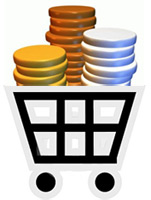 The Internet has enabled anyone with an idea and some kind of drive to make money. It seems as if every day I come across "get-rich-quick" websites, or websites claiming to enable you to make thousands of dollars a month with an Internet-based ecommerce business. The truth is that these are too good to be true, but at the same time, many people/businesses are making a considerable income with Internet-based stores.
I never really gave much thought to the dangers of having an Internet-based business until I recently changed jobs. I had two offers from two extremely different types of companies. One a consulting firm (which is the job I ended up taking), and another from a purely Internet-based business. When I say "Internet-based", I mean selling products without having a physical store location, all revenue and selling is done via the company's website. While this is an extremely low-cost way of doing business (no store-front, no rent, etc.), there is a very prominent danger.
Internet-based business will most likely rely on Google and the other search engines to drive traffic to the site. Indeed, most successful online businesses will receive tons of traffic from the search engines. These websites are probably highly optimized and must use good practices in order to attain higher rankings and drive traffic. The danger comes when the search engines change algorithms, re-rank websites, and generally "shake-out" their indexes. This could wreak havoc on a site's positioning and severly affect the site's revenue potential.
Chances are that Google and the search engines will not produce any major changes in how they index websites, although the recent Google Jagger update did shake things up a bit. I'm quite sure some high ranking sites found themselves falling in the ranks and probably lost a lot of traffic due to the change in algorithms. Sites that were on the first page of Google could have fallen to the second, third, and beyond page severely hampering their traffic, and income if they were an ecommerce Interent-based business site.
As I stated above, websites with such high positioning in the first place probably have excellent optimization and may not see that large of a fall-off. But what happens if the search engines decide on a major change to the ranking algorithms? Perhaps a website's search engine optimization strategy will not hold up.
The solution, or one of the solutions, is to have much more advertising besides just a high ranking on Google or the other search engines. These businesses should be promoting their site through other forms of online marketing: banner ads, links from other industry-relevant websites, mass enews emails, RSS feeds, etc. In addition, I believe that all good online campaigns will have offline campaign counter-parts. It's important for any business to use (wisely) as many forms of marketing as possible.
Internet-based businesses are fantastic. With limited funds one can easily set up an ecommerce website and start taking orders immediately. With knowledge of how the seach engines work and a lot of effort, you can soon have a steady stream of income. The lesson is to be careful and not rely solely on search engine rankings to drive traffic to your site. The best plan is to assume you will wake up tomorrow and your high-ranking site will no longer be at the top of the results list. What do you do?
Technorati Tags: online businesses internet businesses internet-based businesses making money online ecommerce websites